MOTORSPORTS EVENT MANAGEMENT
ZOOM Motorsports established in 2003 is the exclusive promotor and event management team for the world -renowned Barber Motorsports Park in Birmingham, Alabama. ZOOM is comprised of industry executives filled with passion and years of knowledge in the motorsports industry. Our team is committed to providing a world class experience at all levels of an event. We put our decades of industry experience to work for our fans, sponsors and sanctioning bodies. We are a team of experienced executives that can manage all aspects of event services from sales to operations.
HONDA INDY GRAND PRIX OF ALABAMA
BARBER MOTORSPORTS PARK
BIRMINGHAM, ALABAMA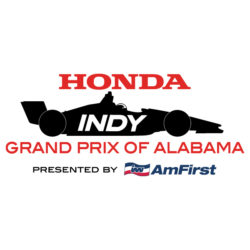 Honda Indy Grand Prix of Alabama presented by Amfirst takes place at the world famous Barber Motorsports Park. This three-day event features the same cars and drivers as the Indy 500 competing on the 2.5 mile road course. Additional races during the weekend feature Porsche GT Cup, Lamborghini Trofeo, MX-5 and Indy Lights.  In total there are nine races over the three days. Off track there are plenty of activities for fans of all ages including, art shows, exotic car show, wine festival, kids zone, career fair and craft beer festival. Join us at Barber Motorsports Park for the Honda Indy Grand Prix presented by Amfirst.
BARBER VINTAGE FESTIVAL
BARBER MOTORSPORTS PARK
BIRMINGHAM, ALABAMA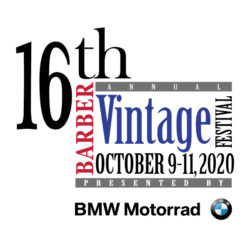 The Annual Barber Vintage Festival takes place at Barber Motorsports Park. This is a celebration of vintage motorcycles and one of the largest motorcycle festivals in the world. With thousands of vintage motorcycles onsite during the weekend there is plenty for the vintage motorcycle enthusiast to love.  Over 80,000 spectators will be onsite to enjoy three-days of Vintage motorcycle racing, fan zone, stunt shows, swap meet with over 600 vendors, and demo rides. The Park is also home to the Barber Vintage Motorcycle Museum featuring the world's largest Vintage motorcycle collection. During the weekend the Museum is open extended hours and features seminars, speakers and demonstrations. This is a must see event.
BARBER HISTORICS
BARBER MOTORSPORTS PARK
BIRMINGHAM, ALABAMA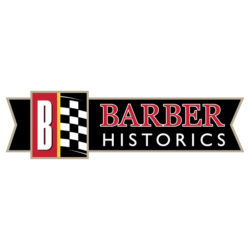 Barber Historics takes place annually in May at Barber Motorsports Park. This HSR sanctioned event features two days of racing amongst several classes of cars. Car lovers can witness these museum quality cars test the skills around the 2.5 mile road course and then see them up close in the garage. Over 200 different historic car make and models will be participating in racing action. Off track this event features a large car show and many more fan activities.